Teaching English
TEACHING ENGLISH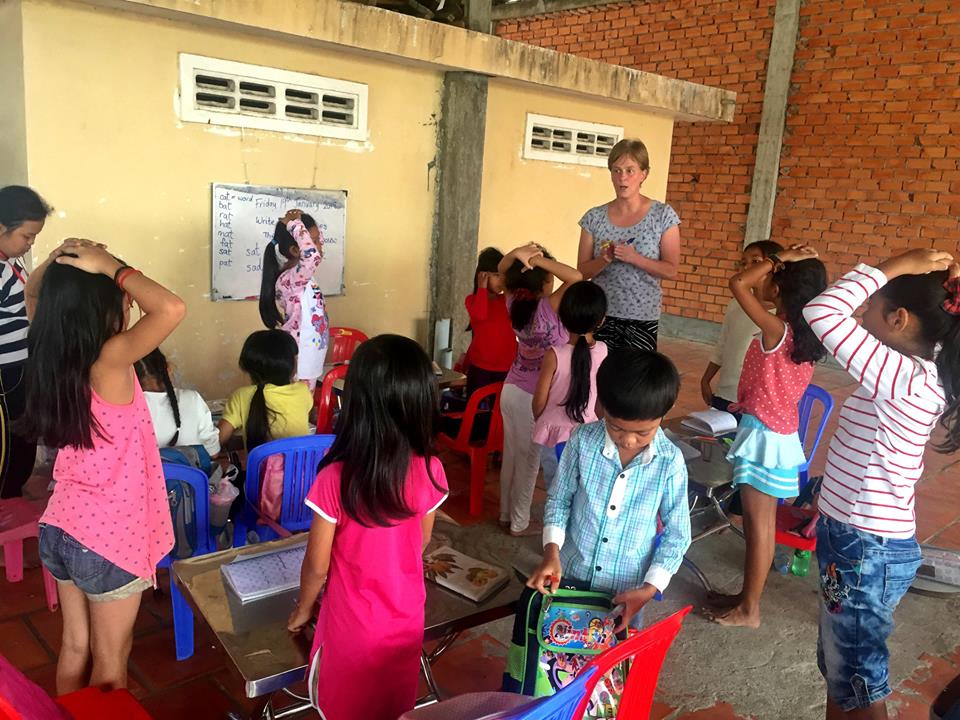 The Cambodian government is not able to provide access to education for all people in Cambodia. Everybody, from adults to young children, is eager to develop their English language skills as education is the way out of poverty. Therefore many of the projects we work with are urgently searching for volunteers as they need teachers who can help out with specific skills like English and computer literacy. Sometimes other skills (like mathematics, arts etc.) are required.
Volunteers' Responsibilities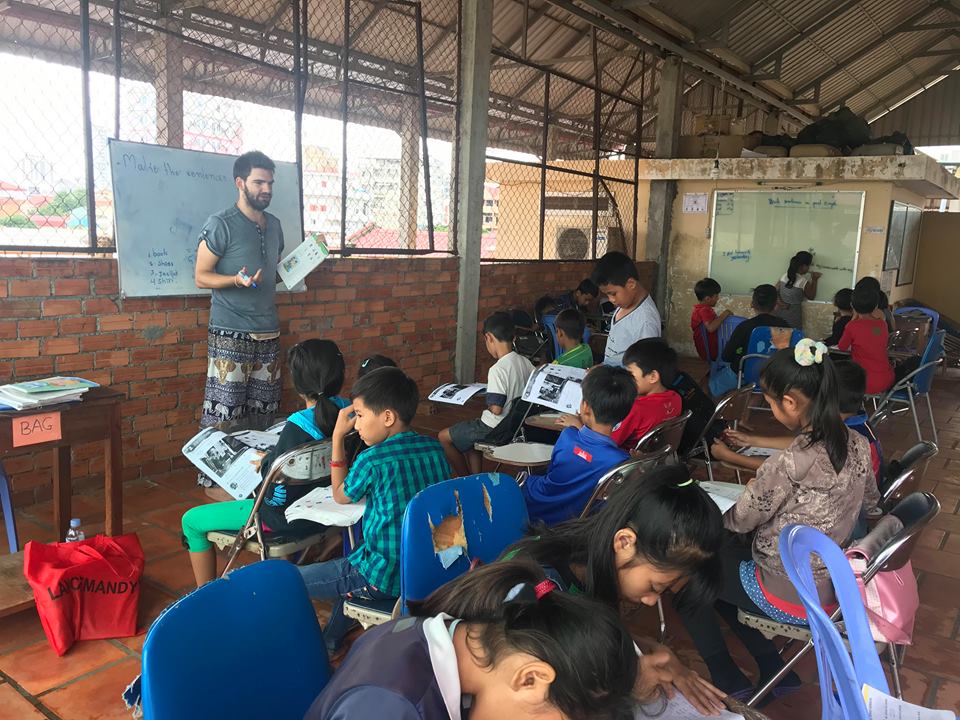 Volunteers teach English at many levels, according to their skills. In this program, volunteers sometimes work on their own, teaching a whole class, small groups or work alongside other teachers and volunteers who have already worked for several months. In some schools volunteers prepare and correct tests and exams. As to be expected, the longer you stay the more responsibilities you receive. The volunteers are required to the daily lessons the day/evening before the class session. Teaching English in Cambodia gives volunteers the unique opportunity to implement their own ideas and teaching methods in a way that will create new opportunities for the youth of Cambodia.
Requirements
The volunteer should be able to adapt quickly to social and cultural change and have a genuine interest in the Cambodian country and culture. However, the best qualifications are enthusiasm, initiative and willingness to work. Volunteers teaching English do not have to be native English-speakers. All volunteers with a good knowledge of English and the desire to share their knowledge with the Cambodian people are welcome. Volunteers do not need to be qualified or experienced in teaching.
Project Locations
Phnom Penh:
Phnom Penh is the capital of Cambodia with a population of about 1.5 million people. Phnom Penh is a very international city, with a lot of diplomats, travelers and international NGO-workers so you will find a lot of western restaurants, bars. Despite the international influence, Cambodian culture remains strong and it evident in almost all aspects of the city. Walk around the different markets, try the food of the food stalls at the street or just walk around the streets, there is really always something to explore.
More About Phnom Penh (what to do, sightseeing, exploring)
Siem Reap:
Set in North West Cambodia, Siem Reap is best known for being home to the incredible Angkor ruins with the magnificent Angkor Wat as the focal point. While the complex is surely one of the globe's most amazing historical sites, the Siem Reap province is also home to an array of other ruins, such as Beng Mealea and Bantaey Srei.
More About Siem Reap (what to do, sightseeing, exploring)
Start Dates: Every first and third Monday of the month.
Minimum Stay: 2 weeks
Duration: 2-24 weeks
Accommodation: Volunteer Guesthouse
What's Included
What's Not Included
Flights to/from Home
Local transportation to and from project site
International Medical Insurance
Cambodia visa costs