Microfinance and Income Generation
MICROFINANCE AND INCOME GENERATION
35% of the Cambodian population lives under the poverty line ($1.25/day) – in order to strengthen the private sector and local economy, NGOs have begun setting up microfinance and microloan projects. Microfinance instutitions ("MFIs") lend money out to the poor (primarily women) in the form of microloans. Microloans are small loans that are given to an individual with very little income and almost no collateral in the hopes that he or she will use this money to start or expand their current businesses.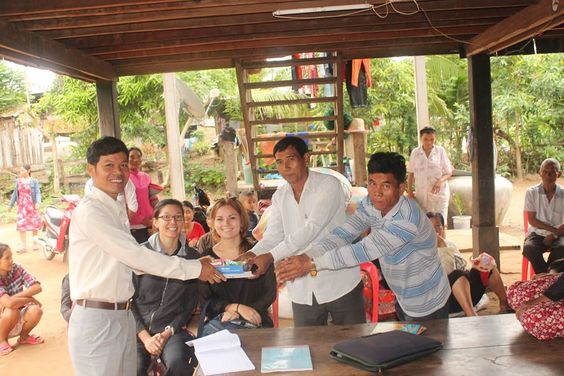 Based off of the Nobel Prize winning model used by Mohammed Yunnus and the Grameen Bank, microfinance centers primarily around education. Potential applicants must go through a serious of trainings on topics ranging from financial literacy to health and hygiene. They are then split into groups with other individuals from their communities and are responsible for paying back the loans of those of those within their groups, should they default. This model of lending has resulted in almost perfect repayment rates that are much higher than their western counterparts.
Volunteer's Responsibilities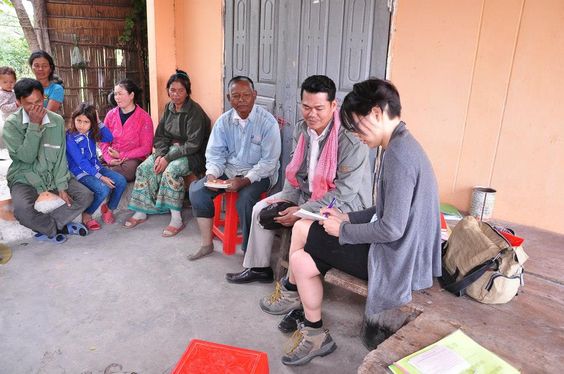 Volunteers help with making business plans, proposal writing, assisting the program directors, visiting the beneficiaries of the loans and interviewing communities that are part of the project. Depending on local needs, volunteers may also become involved in providing business consultations and trainings on opening savings accounts, running small businesses, evaluating loan applications, performing risk analyses, monitoring projects and overseeing repayment. Volunteers may also help to implement community workshops.
Volunteer Requirements
The volunteer should have background in finance, accounting or other relevant fields.
Have at least an intermediate level of English.
Having obtained training in some areas or has some work experience in the related field is also helpful.
The volunteer should be able to adapt quickly to social and cultural change and interest in the country and culture.
The flexibility to participate in many different tasks depending on the ever-changing needs of the organization.
Project Location
Phnom Penh:
Phnom Penh is also a good base for trips through the country as it is very central. Bus tickets to nearby locations are readily available for purchase at your guesthouse, departing to many different locations in Cambodia and neighboring countries at many times throughout the day. These tickets are generally very inexpensive and can range between $8-$12. Common destinations include Angkor Wat and Siem Reap (5-6 hours), the beaches of Sihanoukville (four hours), Kampot (3 hours), and Battambang (5-6 hours).

More About Phnom Penh (what to do, sightseeing, exploring)
Start Dates: Every 1st and 3rd Monday of each month
Minimum Stay: 4 weeks
Duration: 4-24 weeks
Accommodation: Volunteer Guesthouse
What's Included
What's Not Included
Flights to/from Home
Local transportation to and from project site
International Medical Insurance
Cambodia visa costs